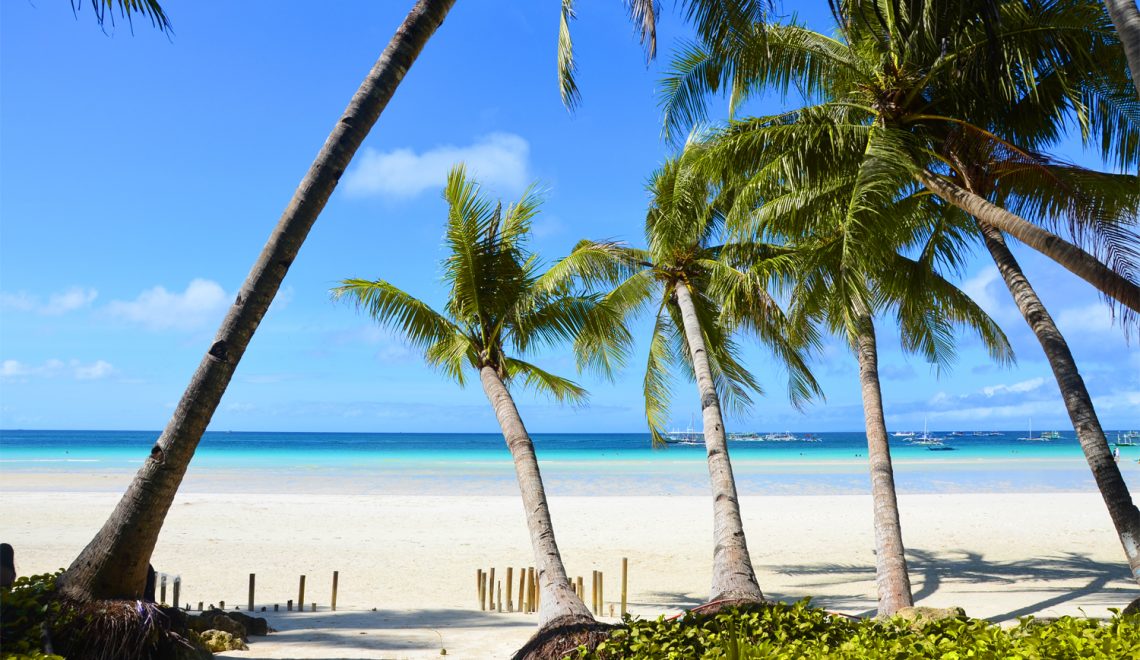 3 + 1 Beaches we have visited on new Boracay Island
Boracay Island has re-opened to the public after six-month of clean-up and rehabilitation. And because of this, we deciced to change our plans and put this place on our list during our Asian trip this year.
In this short article we will show you 4 beaches we have visited during our trip.
1 . White Beach
White Beach is Boracay's main beach. It is also the biggest and most popular beach in Boracay. It is 4km long and you can find powder white sand and crystal clear whater there. It is perfect tropical beach. Because of this, it attracts lot of tourists from all around the world. White beach is divided into 3 sections: Station 1, 2 and 3.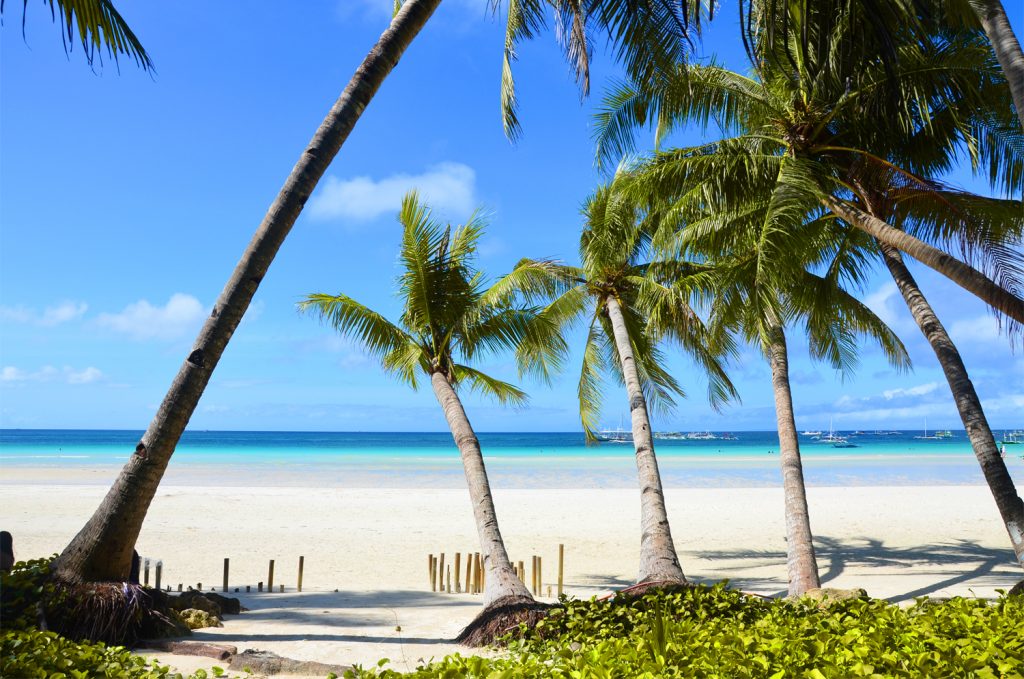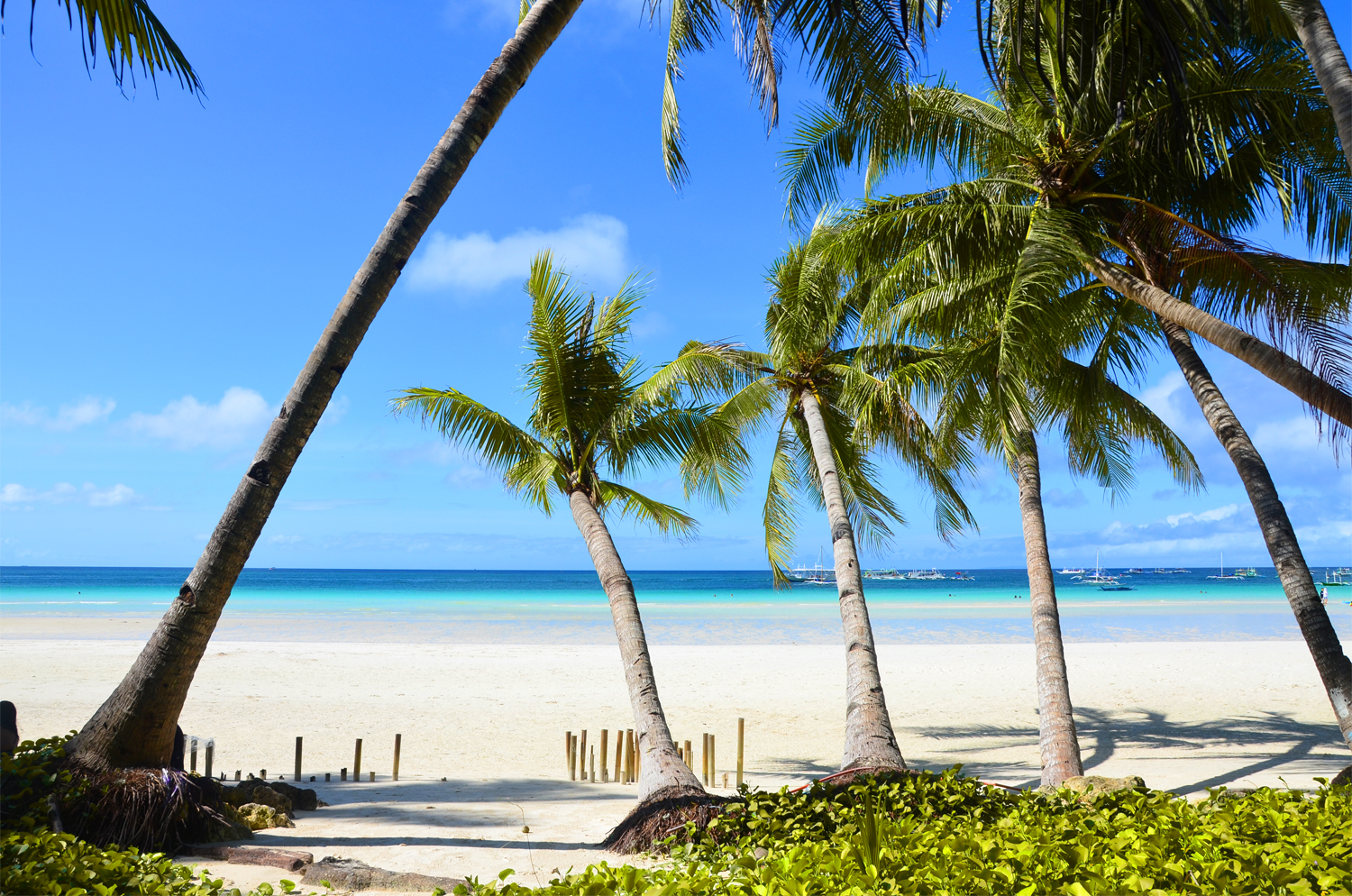 Station 1 – This part is home of a lot of luxurious resorts and you can find Willy's Rock there – one of Boracay's famous visual landmarks. It's a relatively quiet place and you can feel there alone because of not so many tourists around. This part is our favorite one. So highly recommended.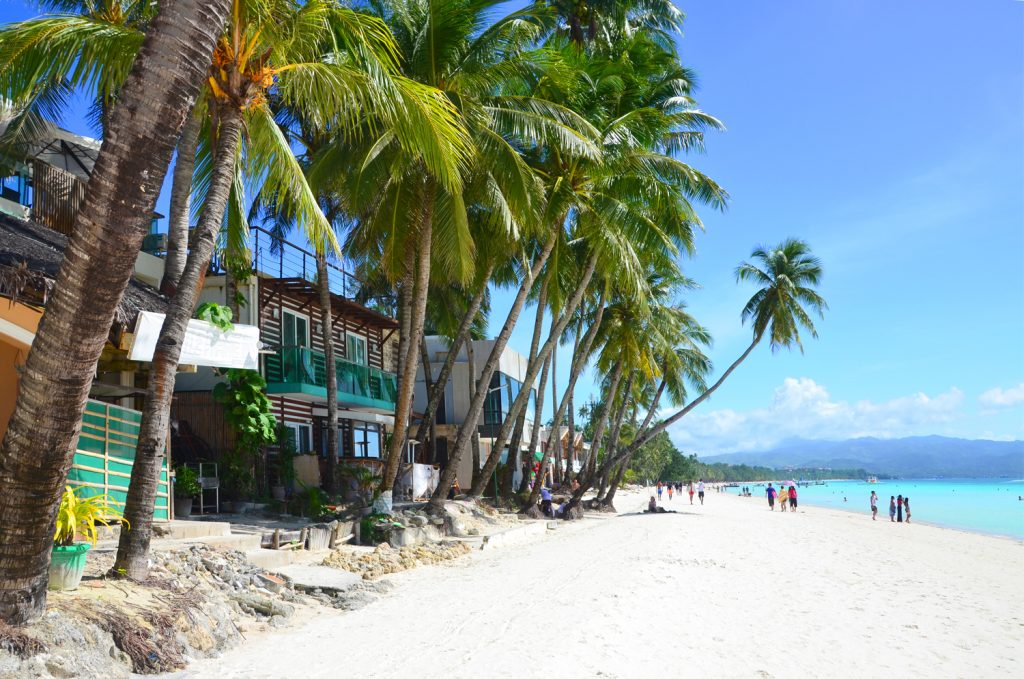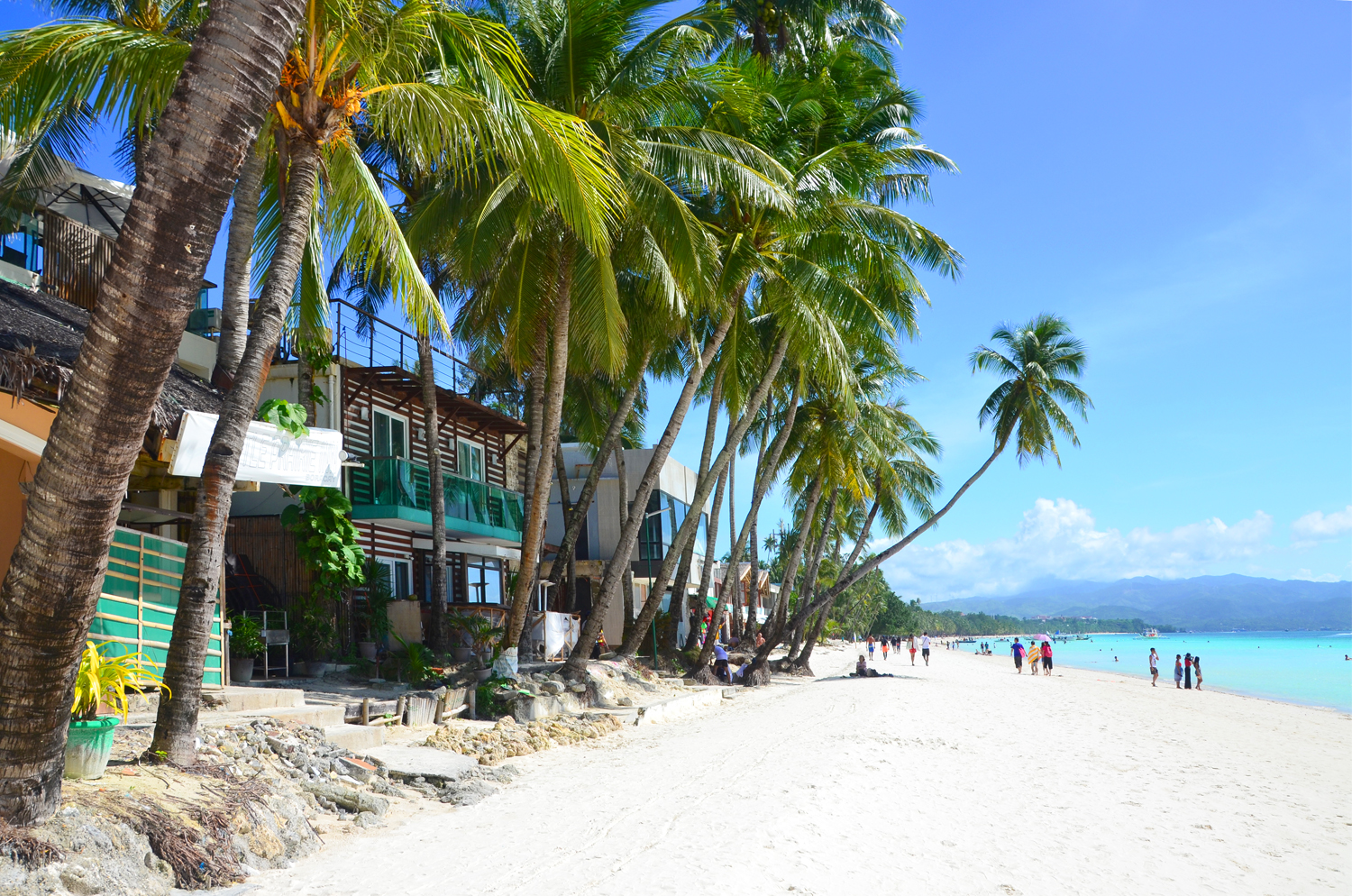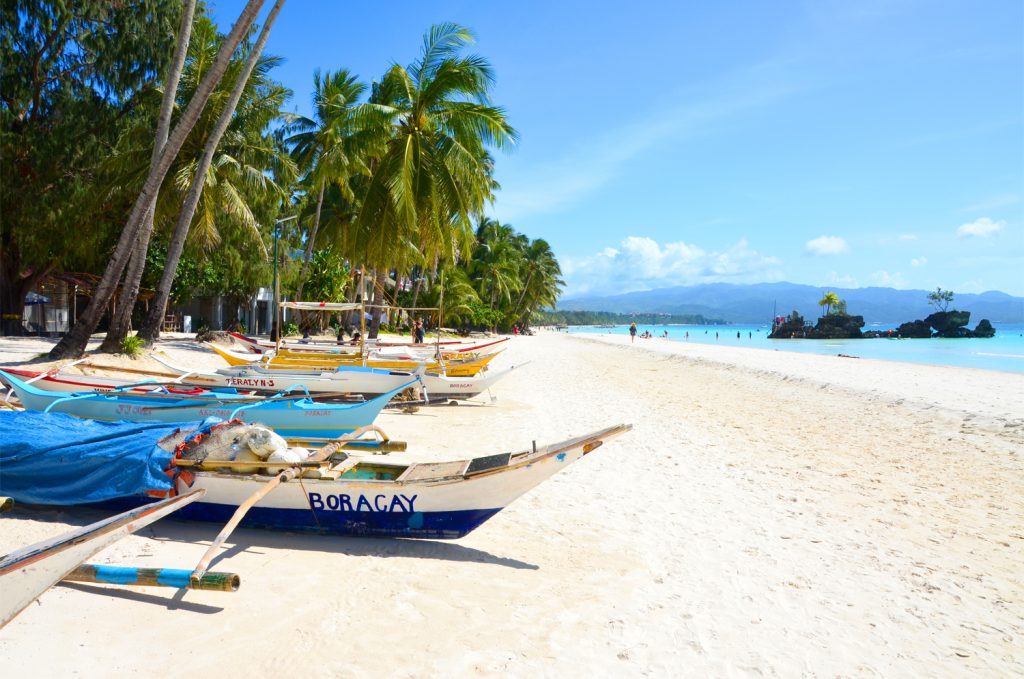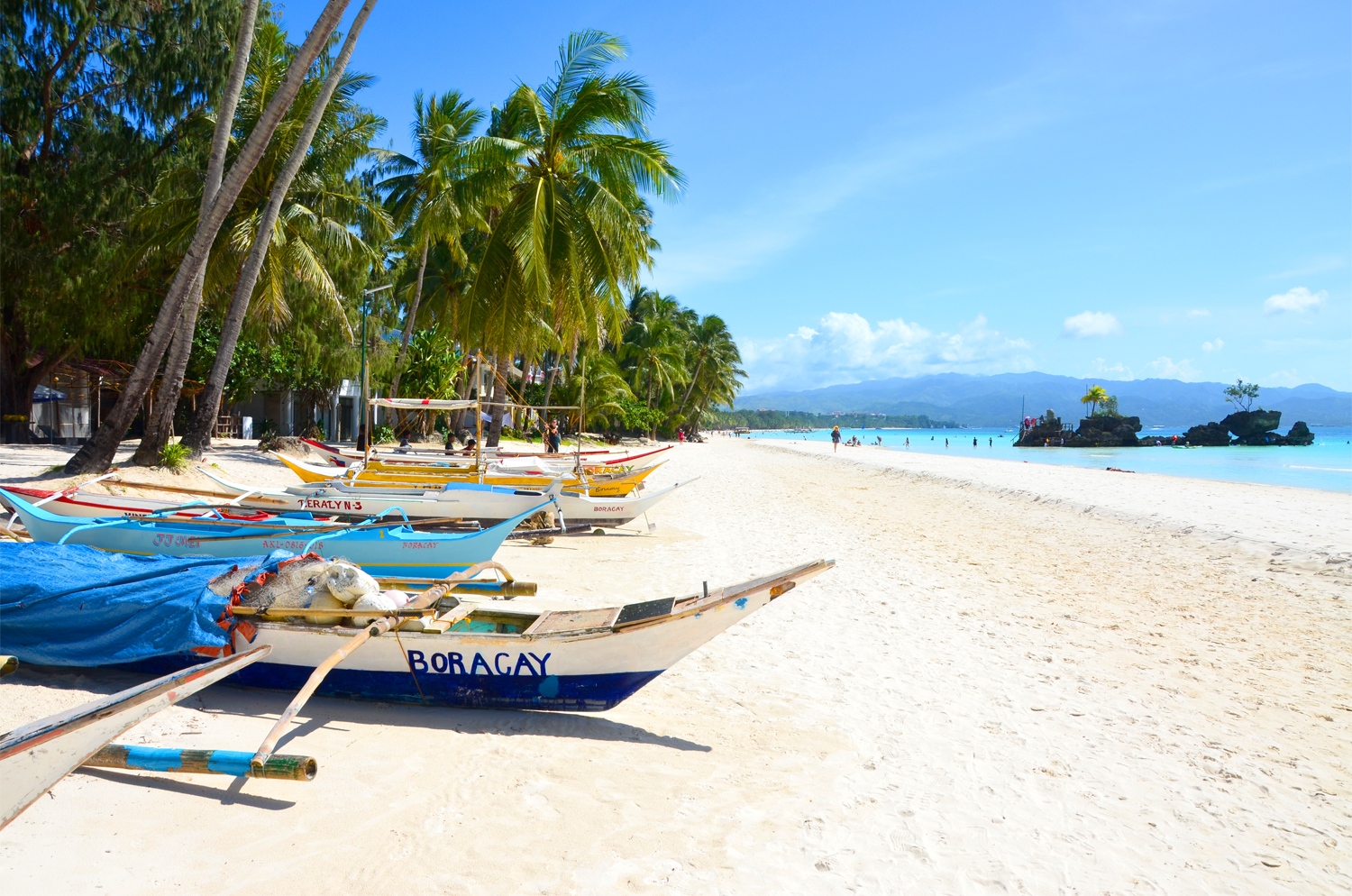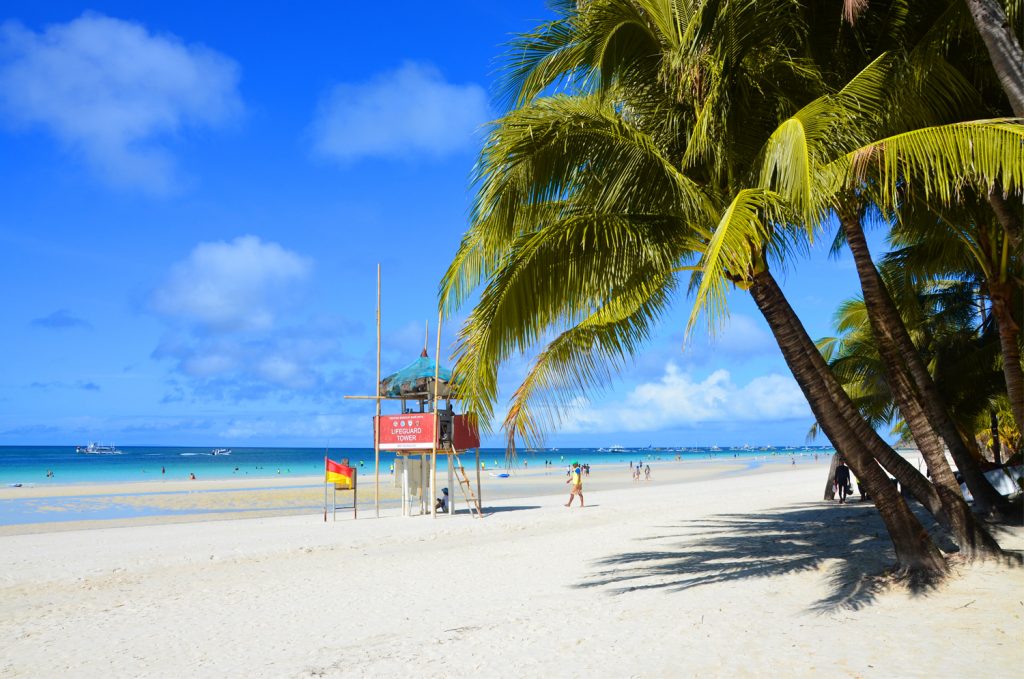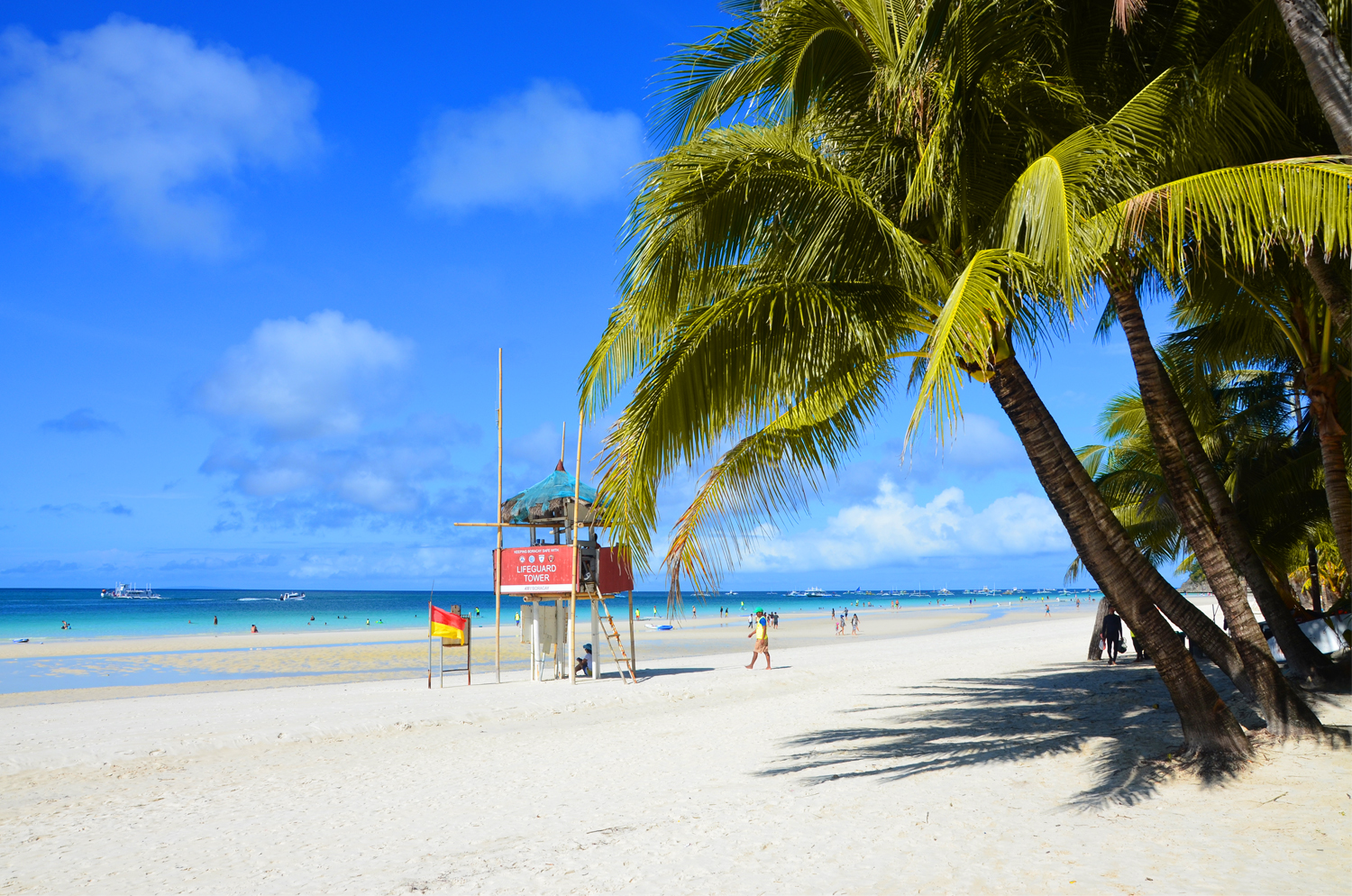 Station 2 – This is the center of Boracay! Lot of clubs, restaurants and the home of a lot of mid-range hotels and resorts. But for sure, it is more over crowded. You can find also D-Mall there and some local markets with sea food.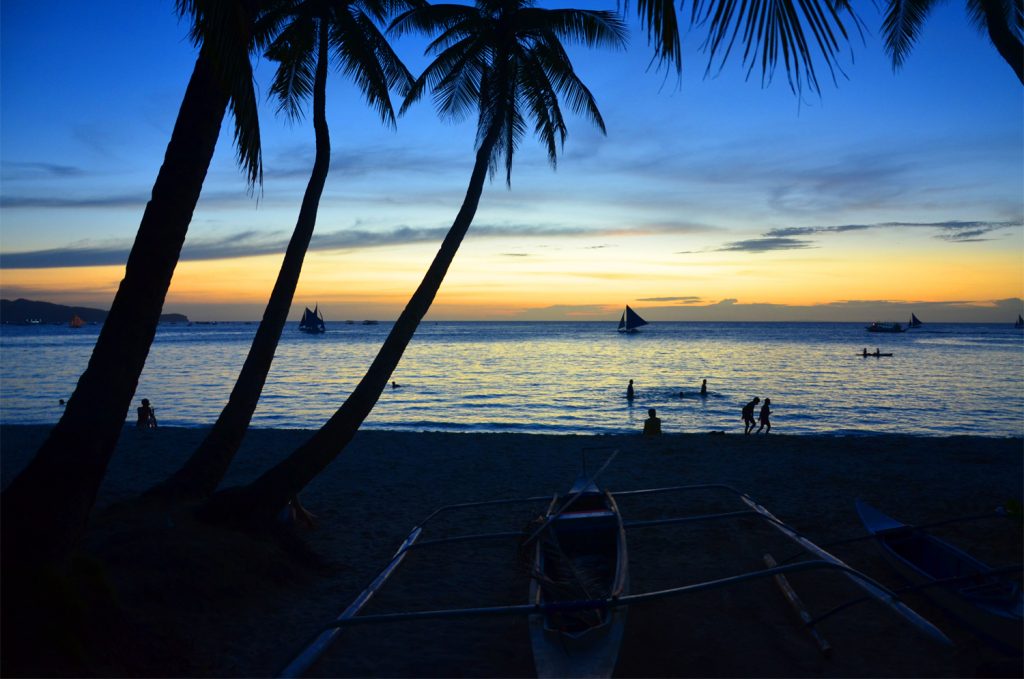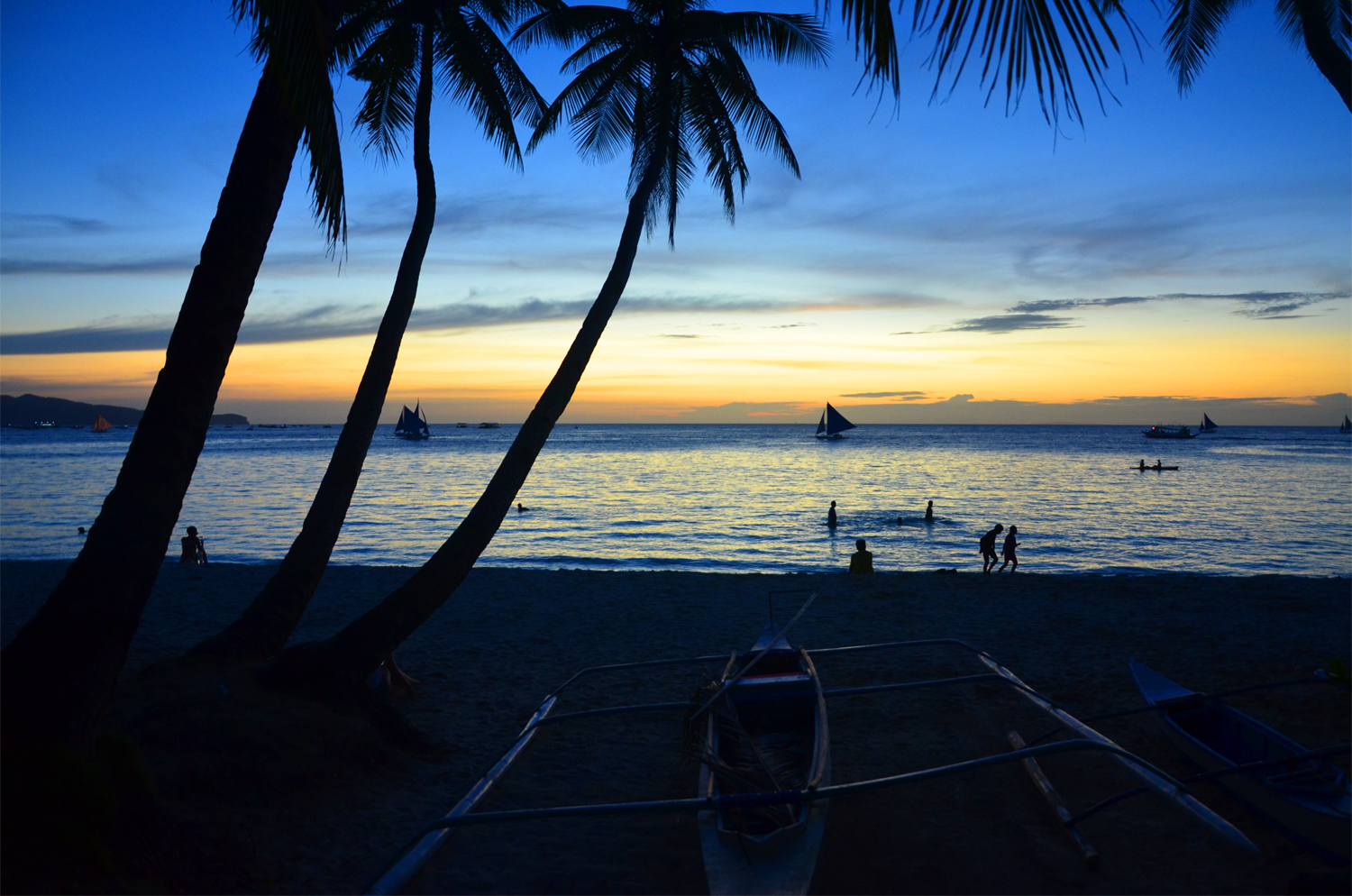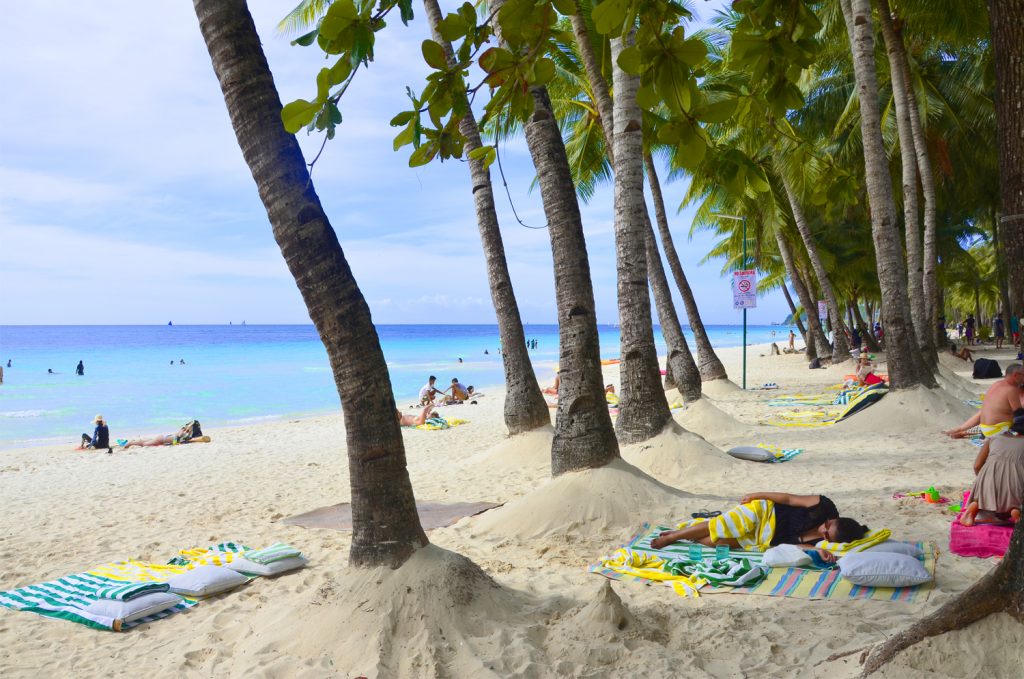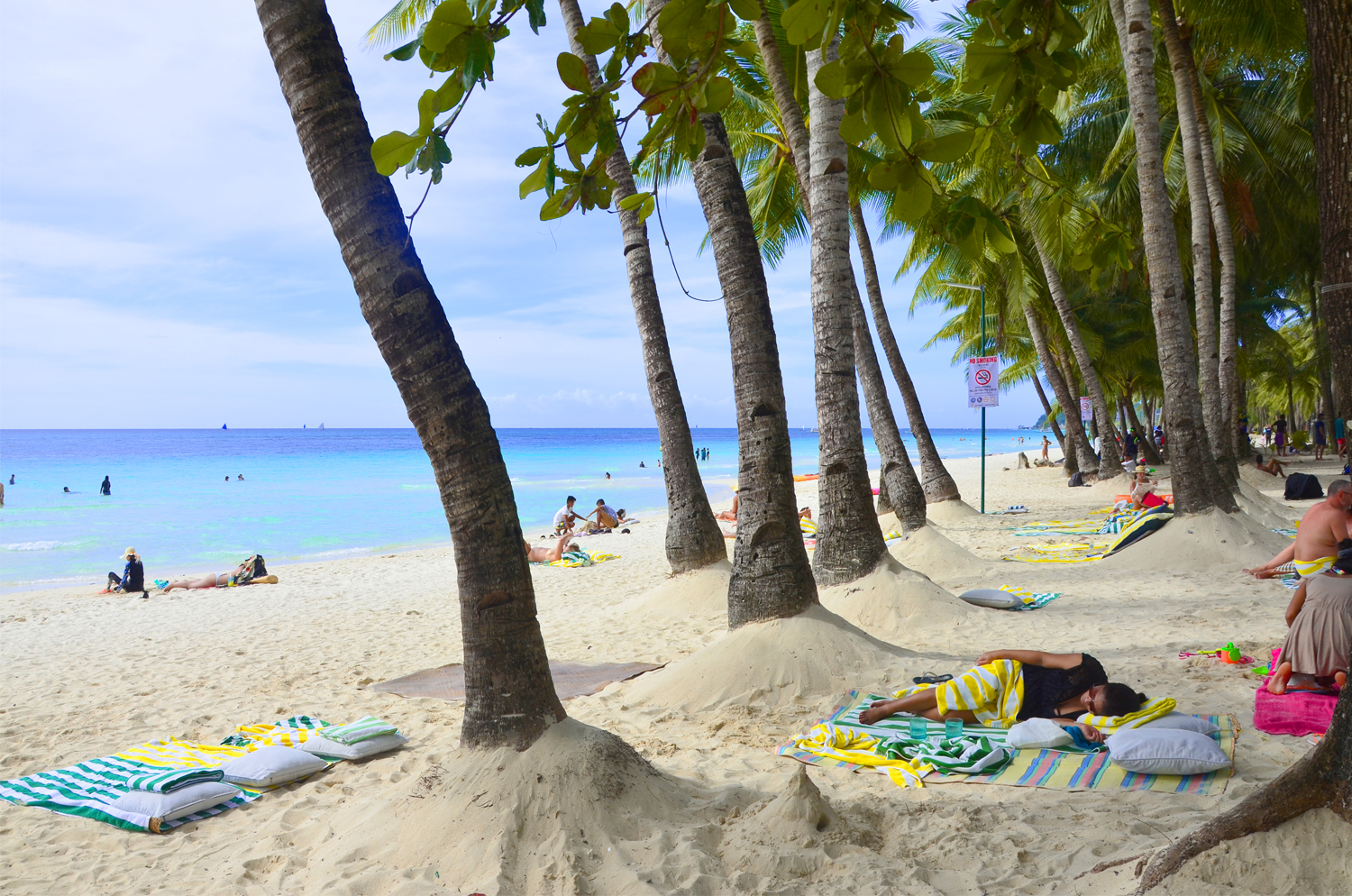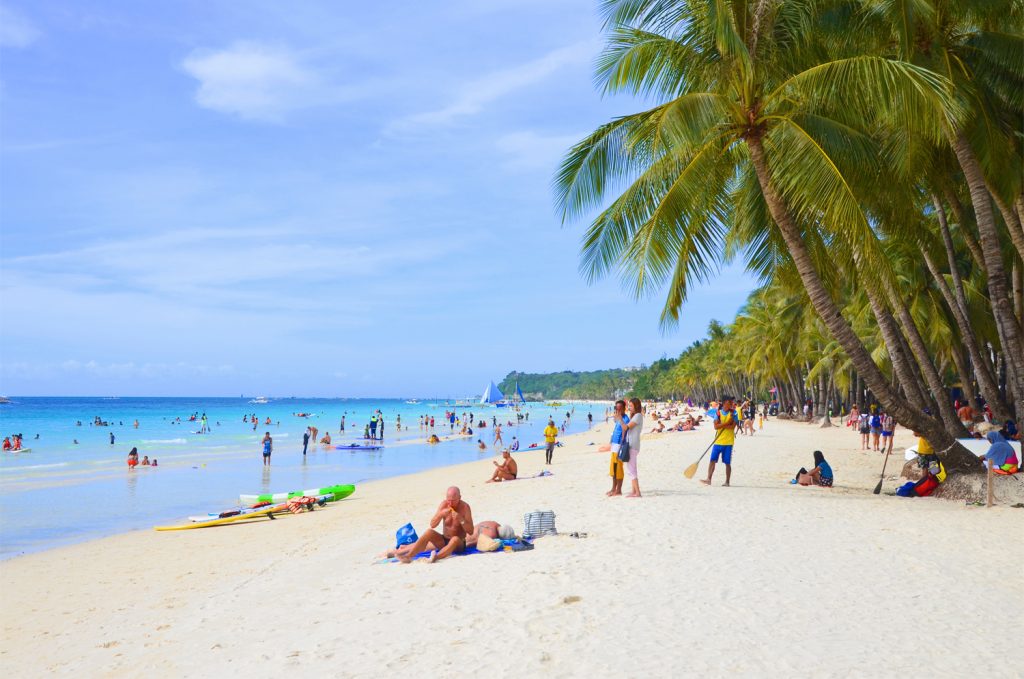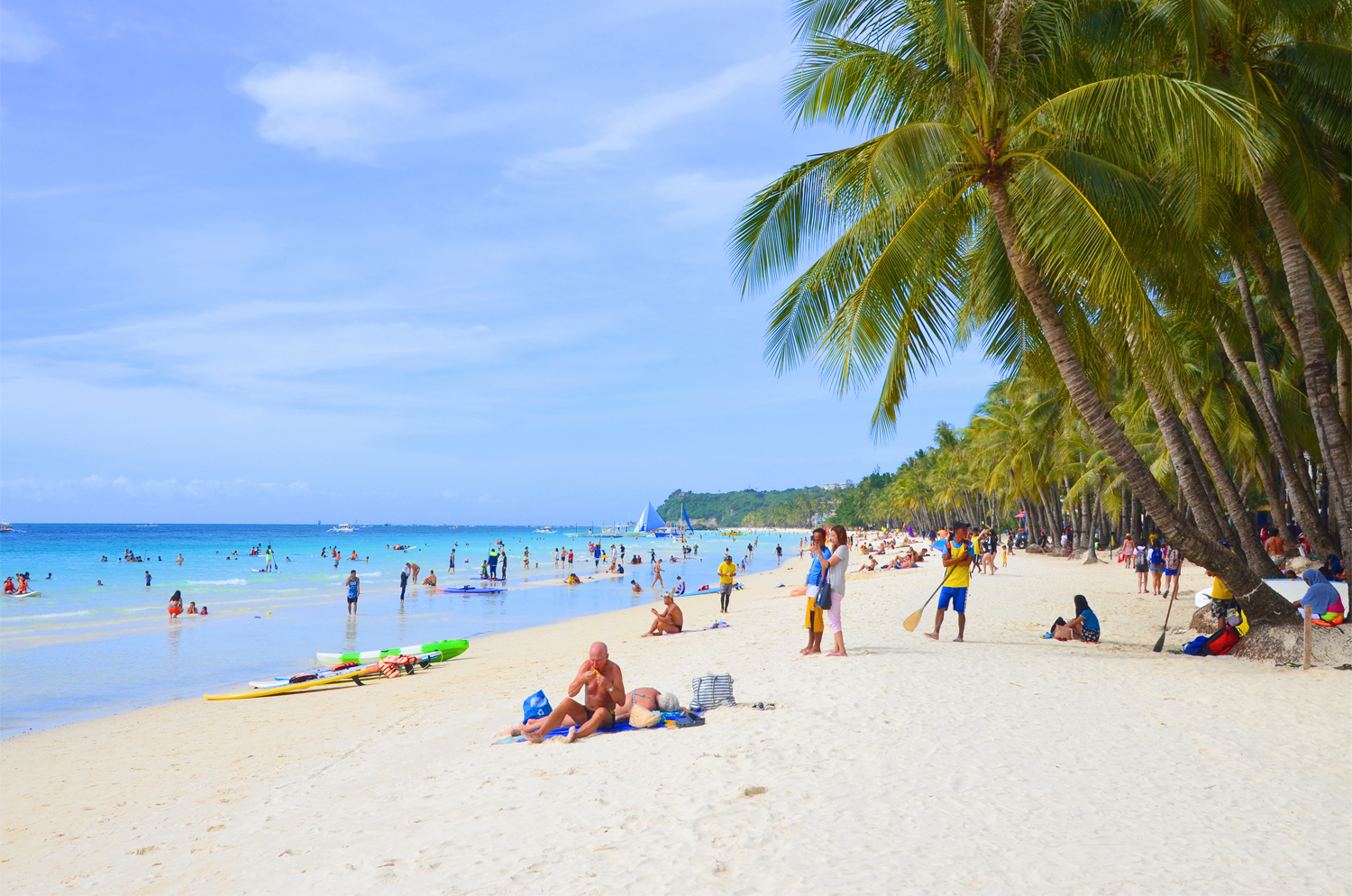 Station 3 – if you are looking for peace and nature, this is your place. You can find relaxed atmosphere there and lot of budget hotels and hostels there.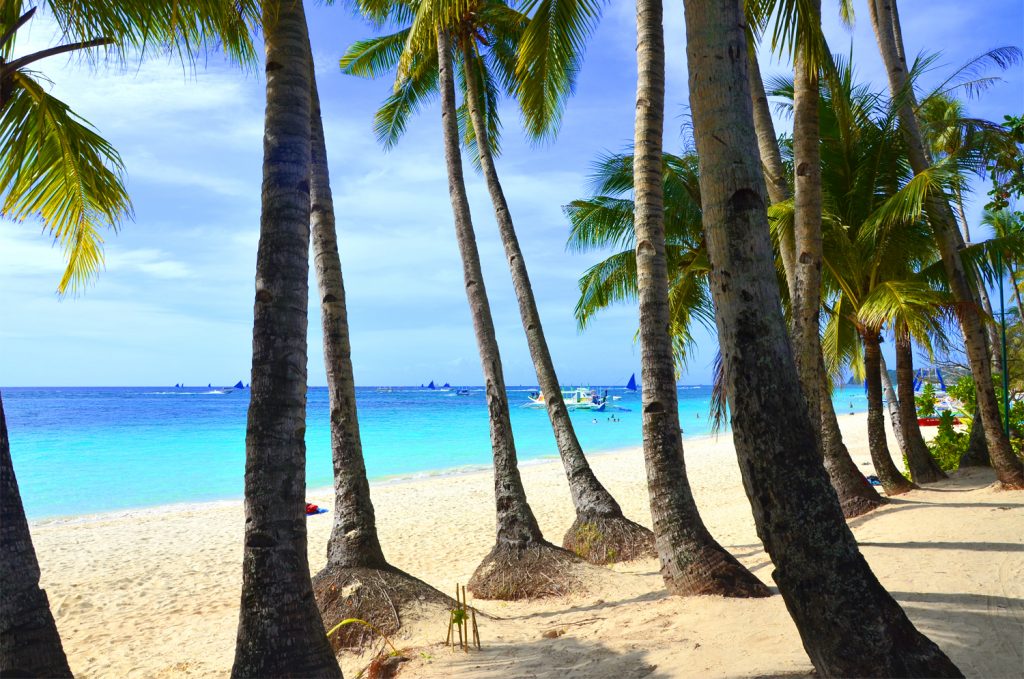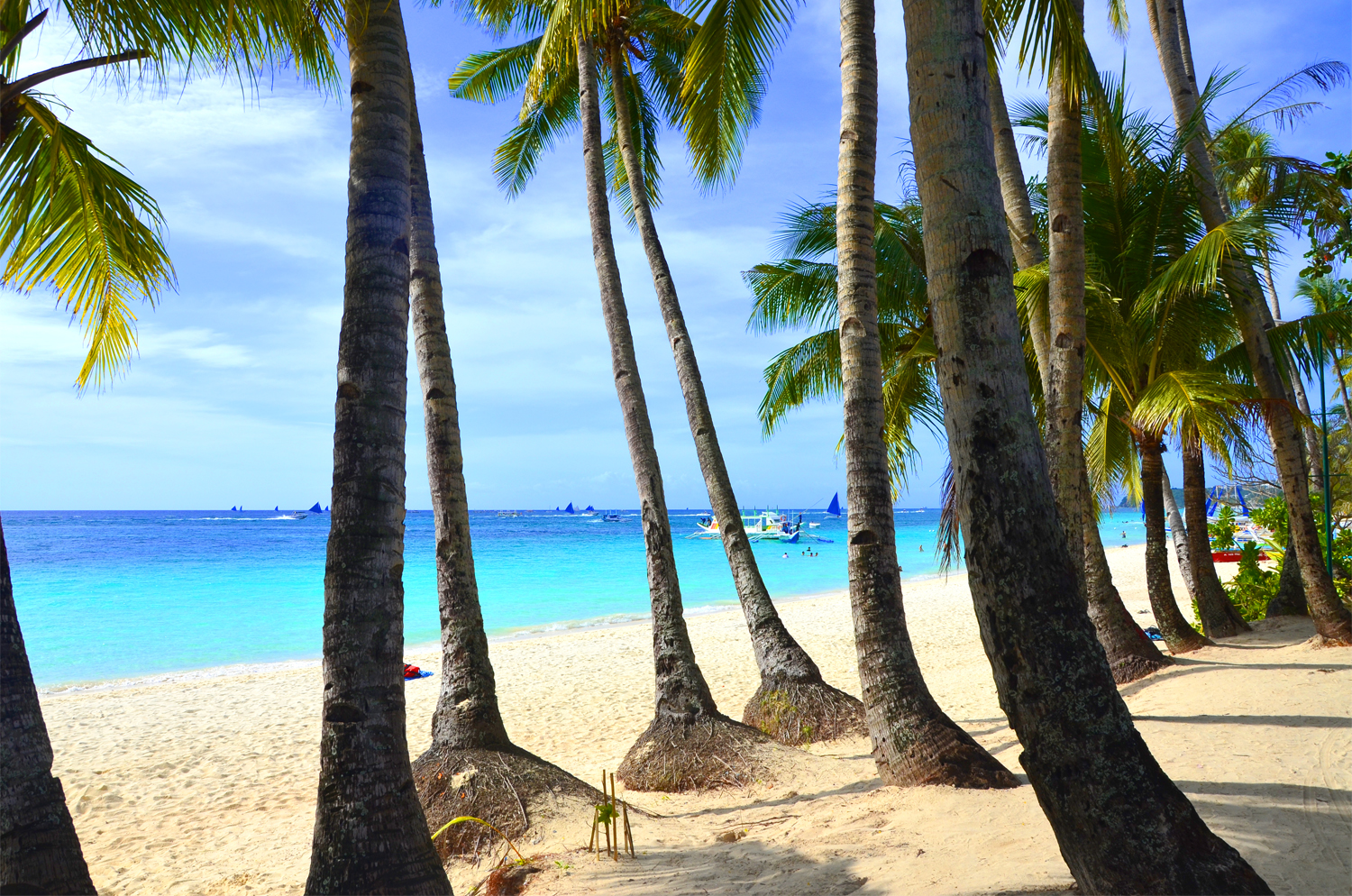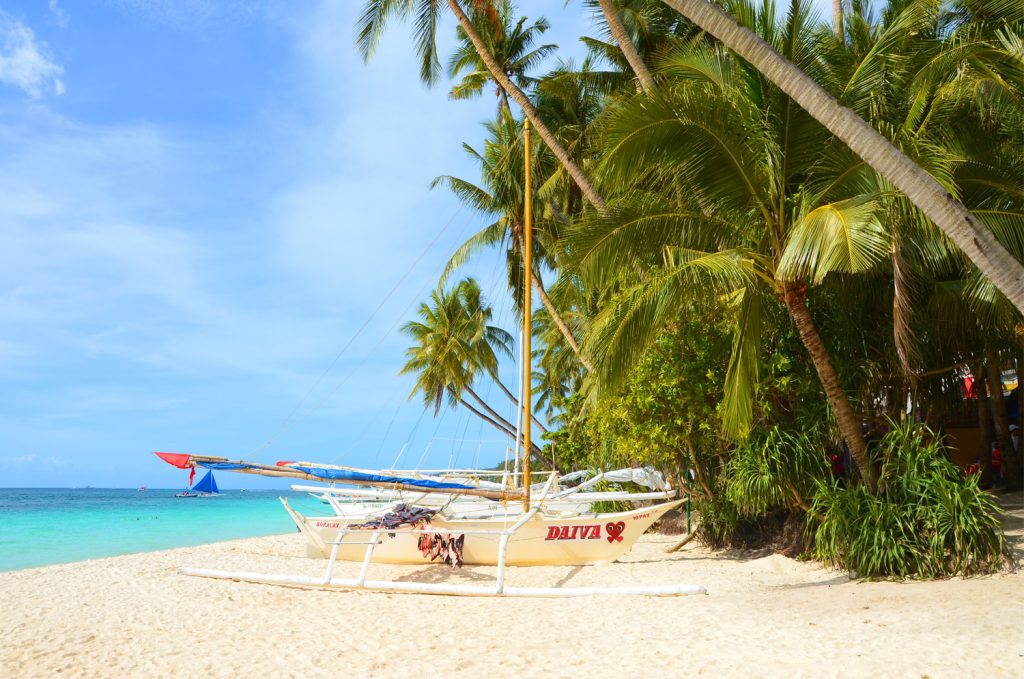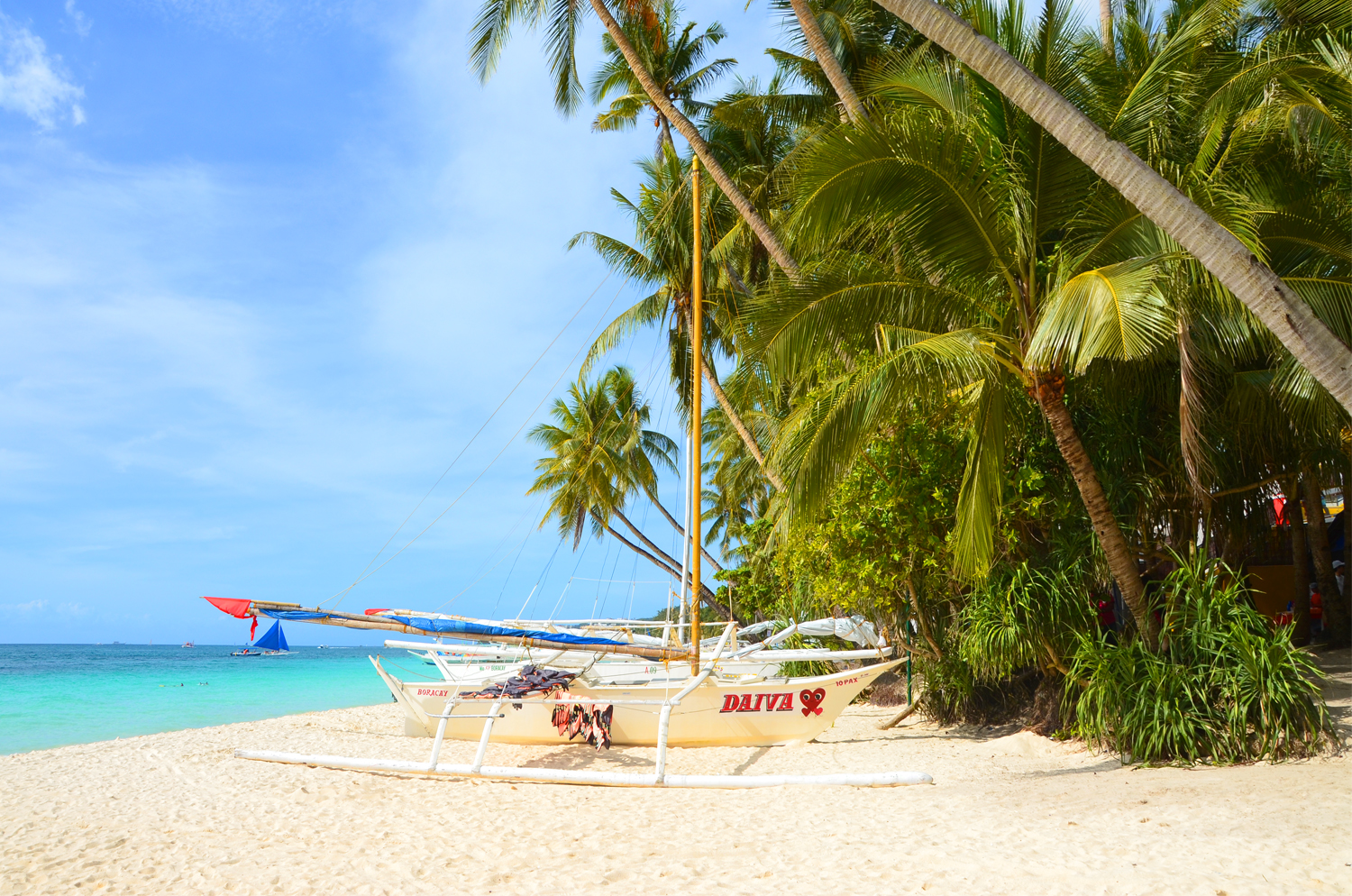 2 . Puka Shell Beach
Puka Shell Beach is a place where you can still experience the purity and tropical vibe of Boracay Island. It is totally different as White Beach. Puka Shell Beach is 800 meters long and the sand is not that soft as that of White Beach. I tis because of the small bits of coral mixed in with it.
We have visited this beach  early in the morning and it was awesome.  You can feel that calm vibe without crowds around. The earlier you go the more you'll feel like having the beach all to yourself.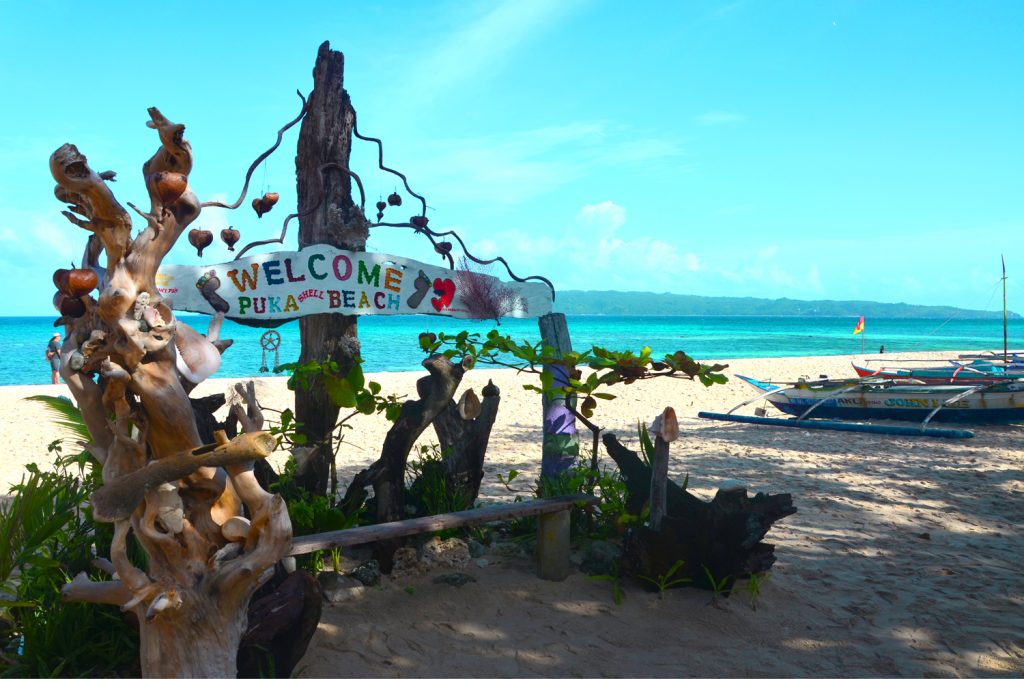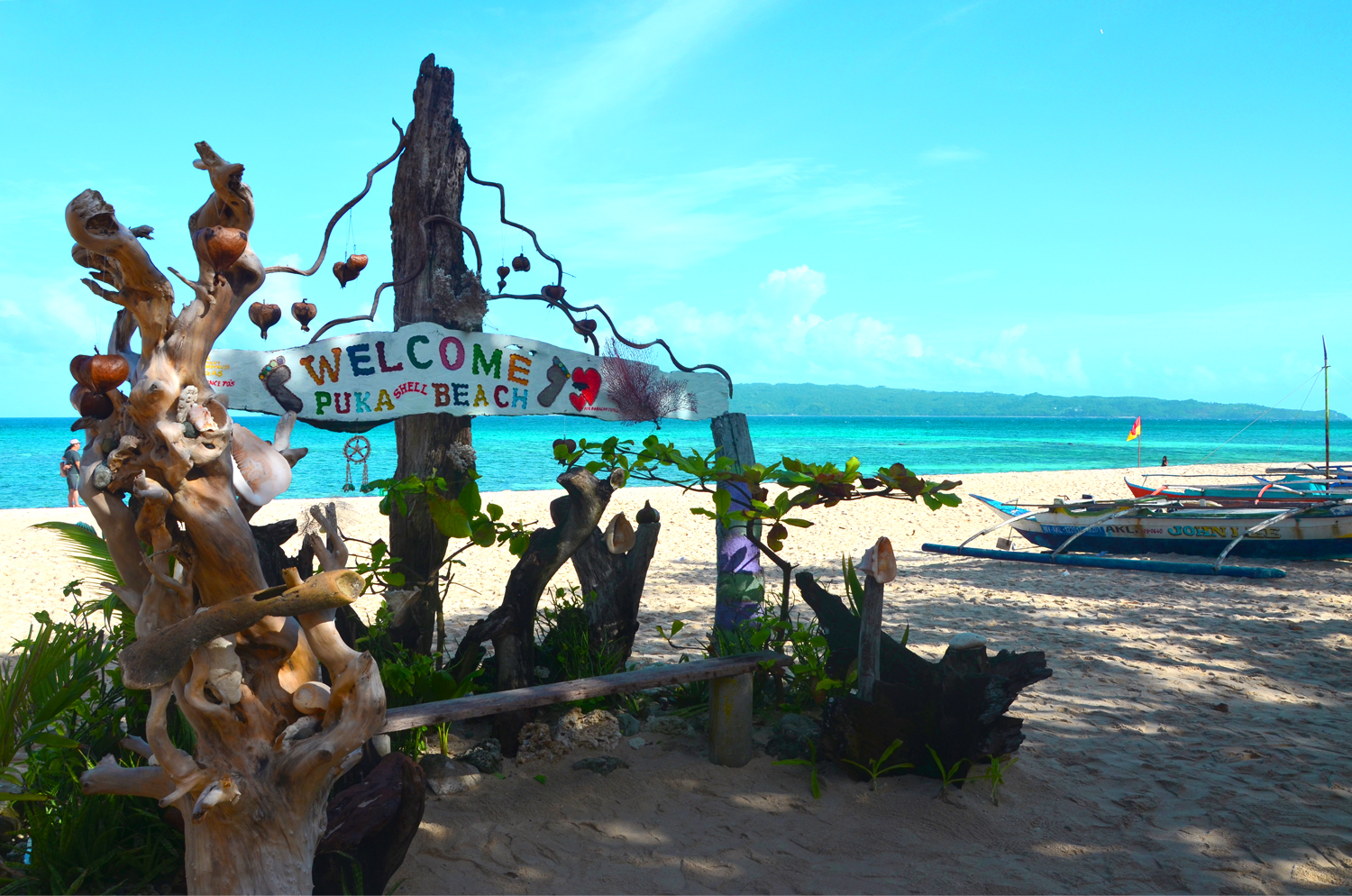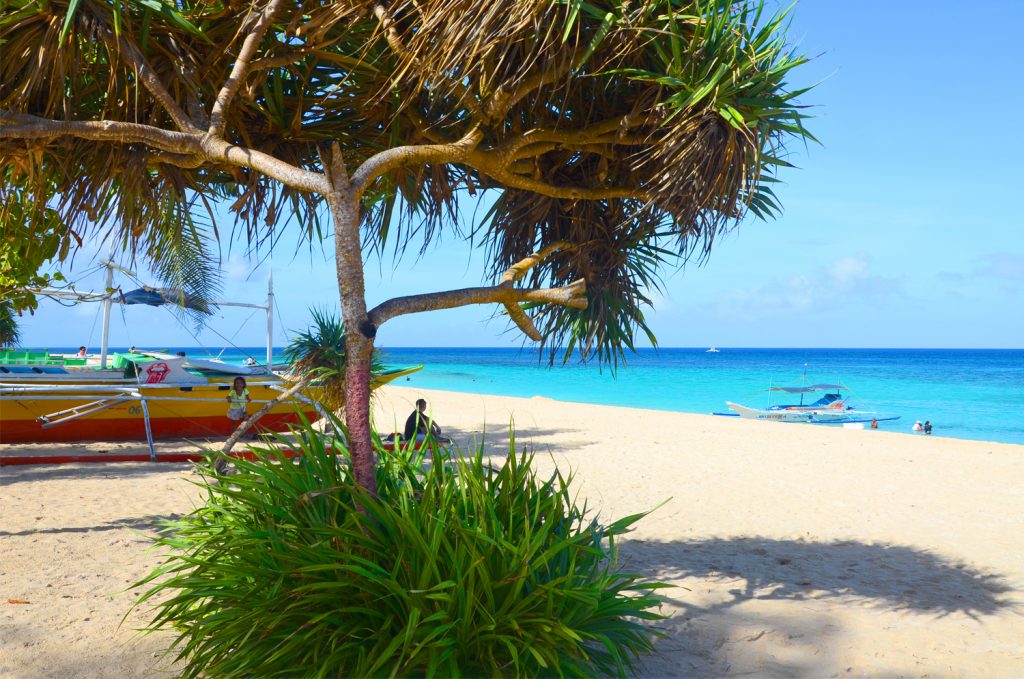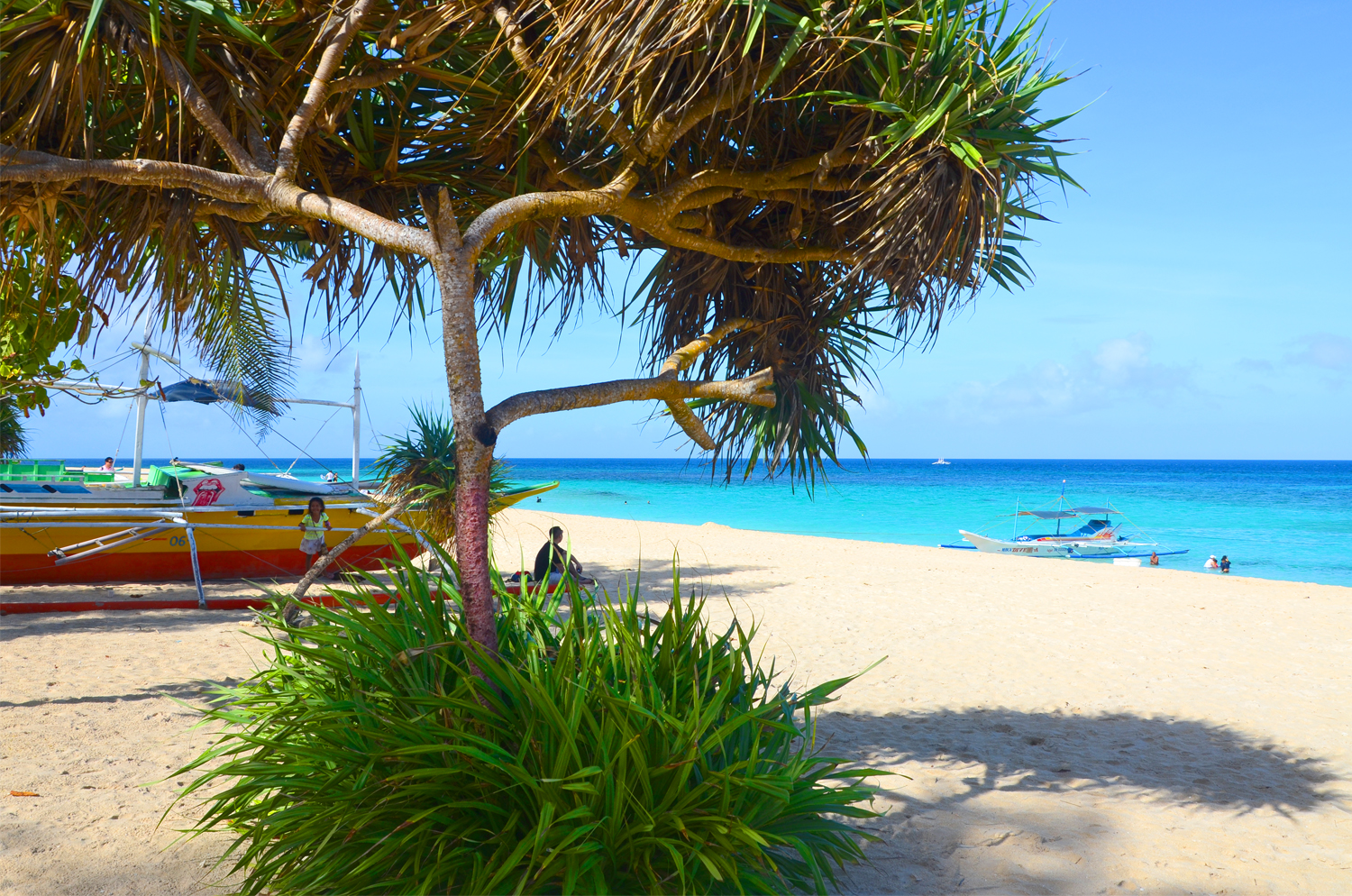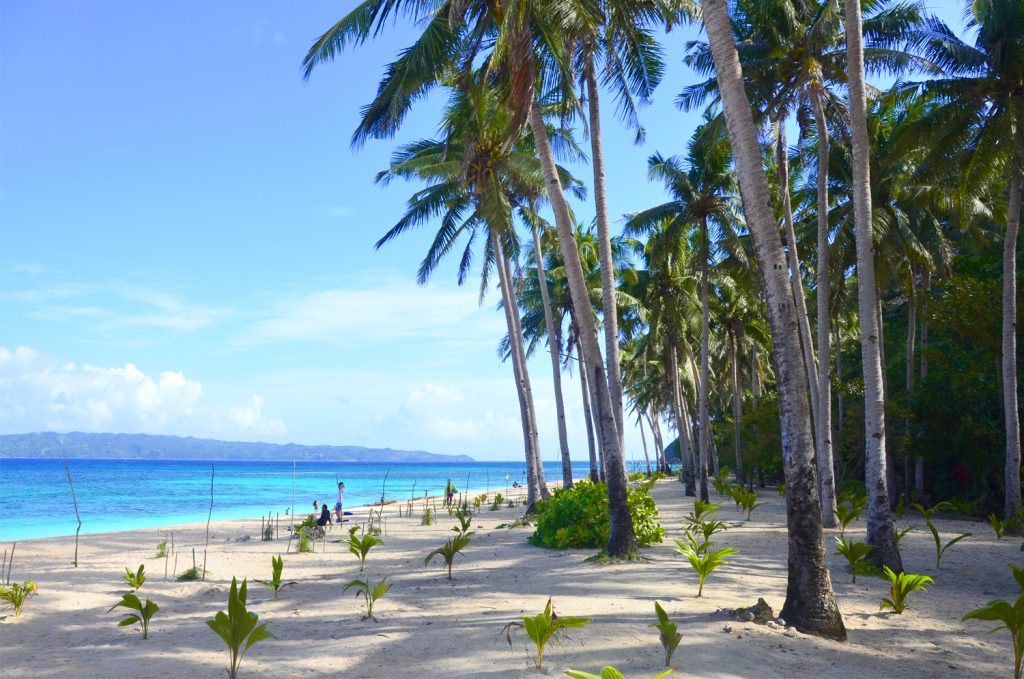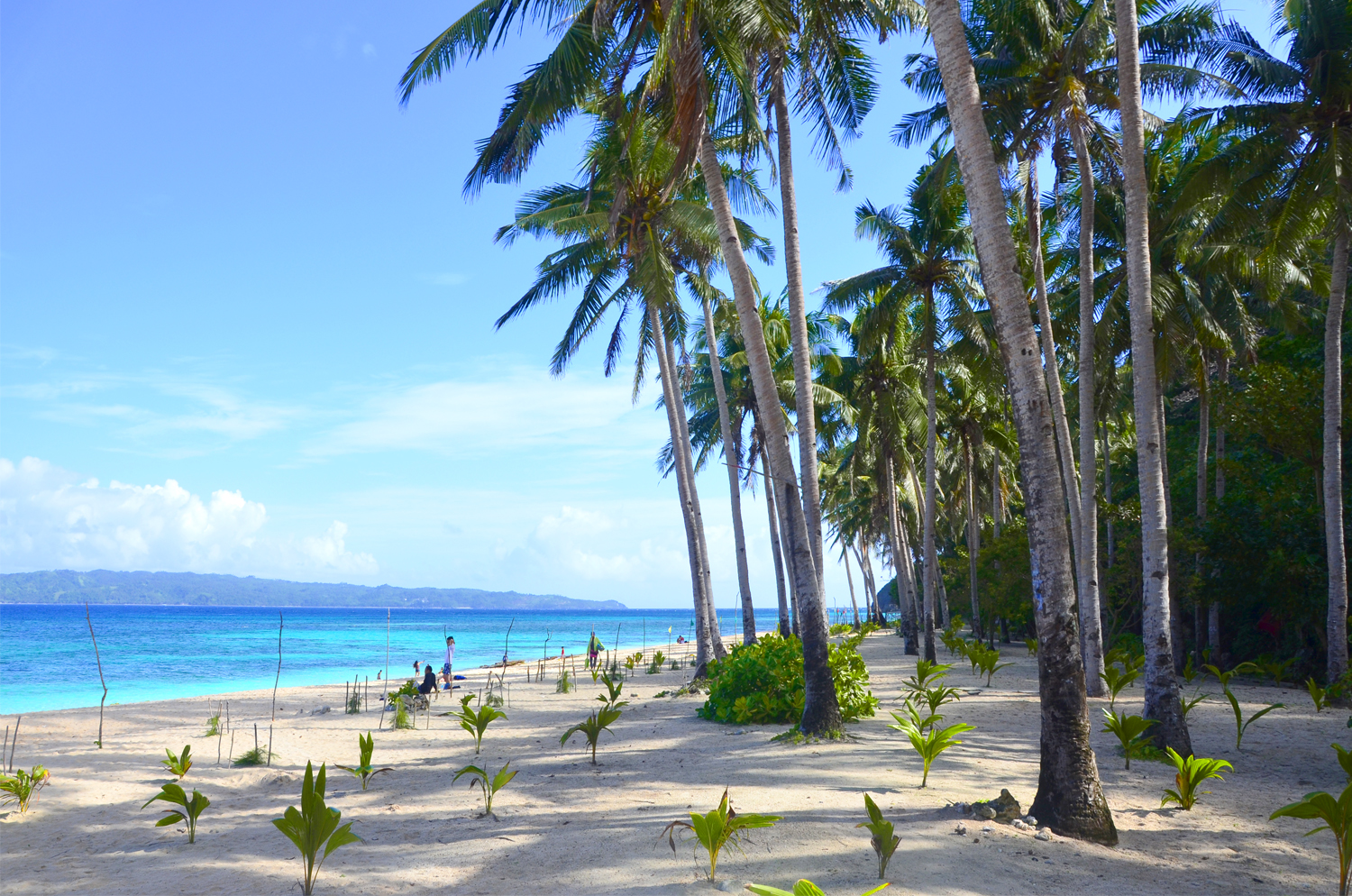 3 . Bulabog Beach
Bulabog Beach is the Philippines' top kite surfing and kite boarding beach. It runs parallel to White Beach, on the opposite side of the Boracay Island. You can reach it in few minutes from White Beach. I tis not ideal for swimming because of strong winds in this side of the island. But it is perfect for kitesurfing.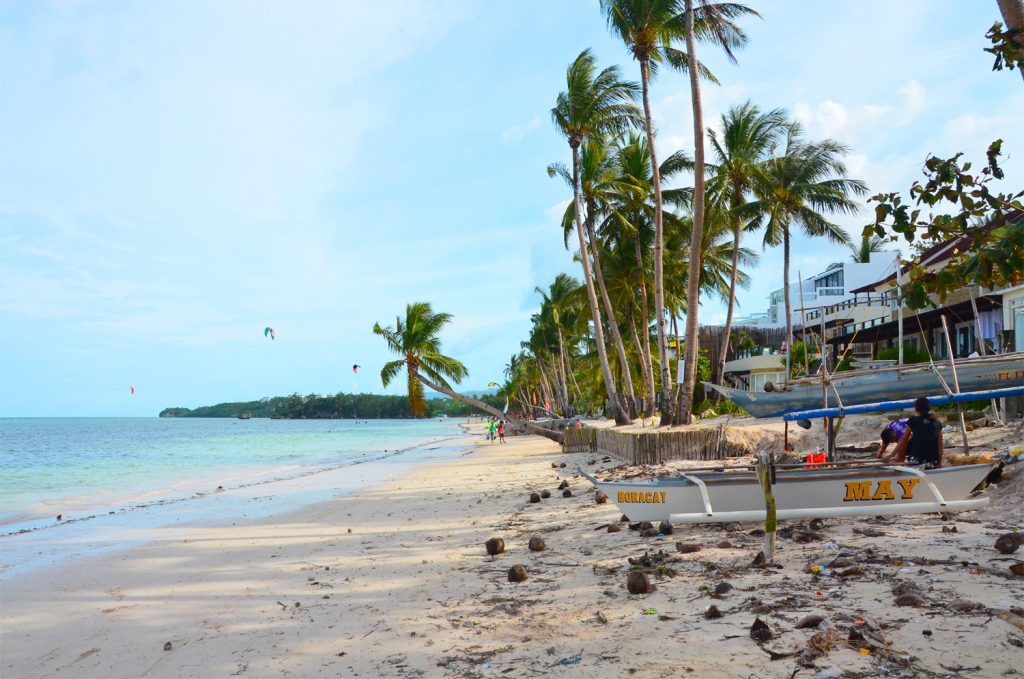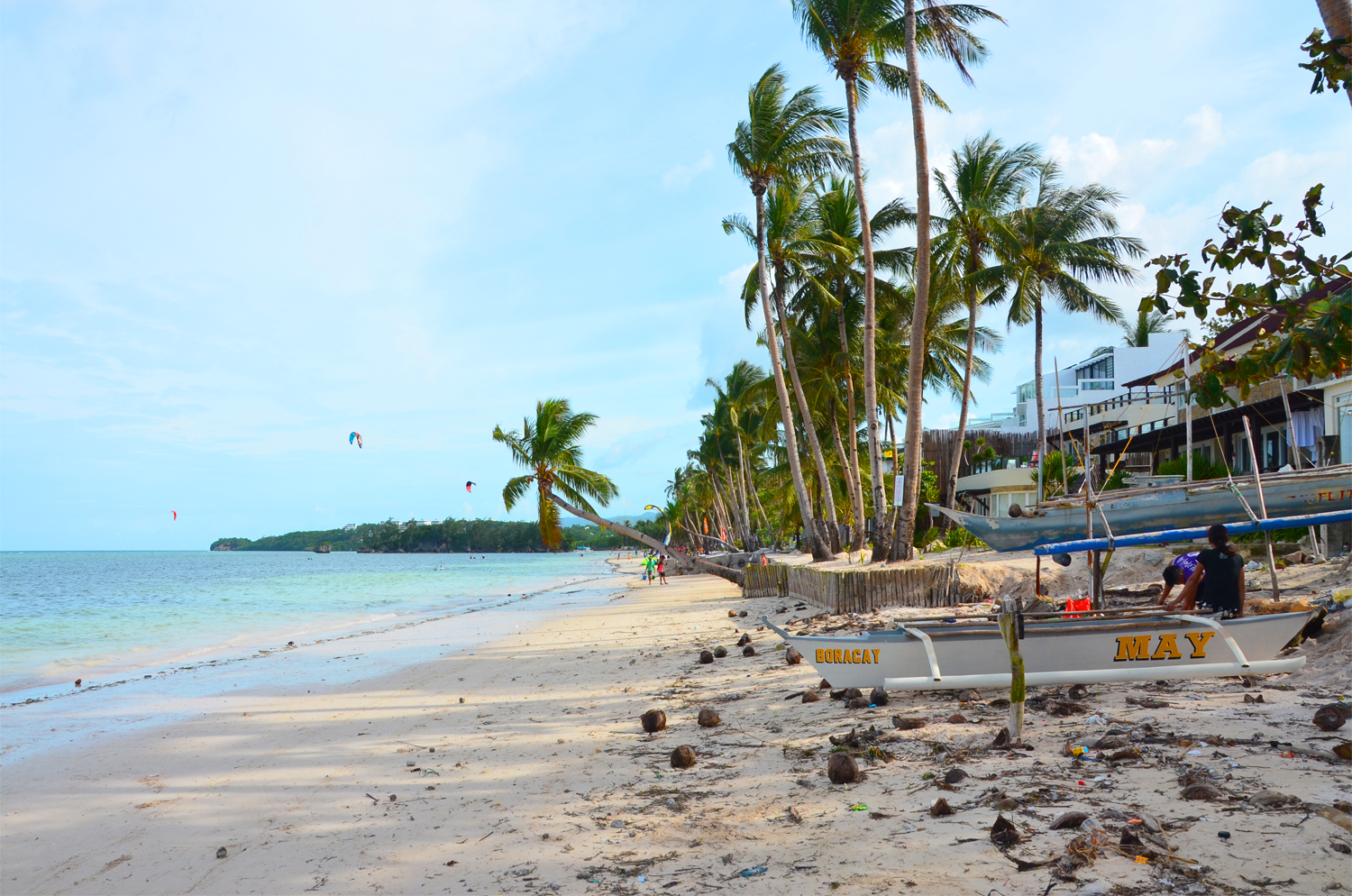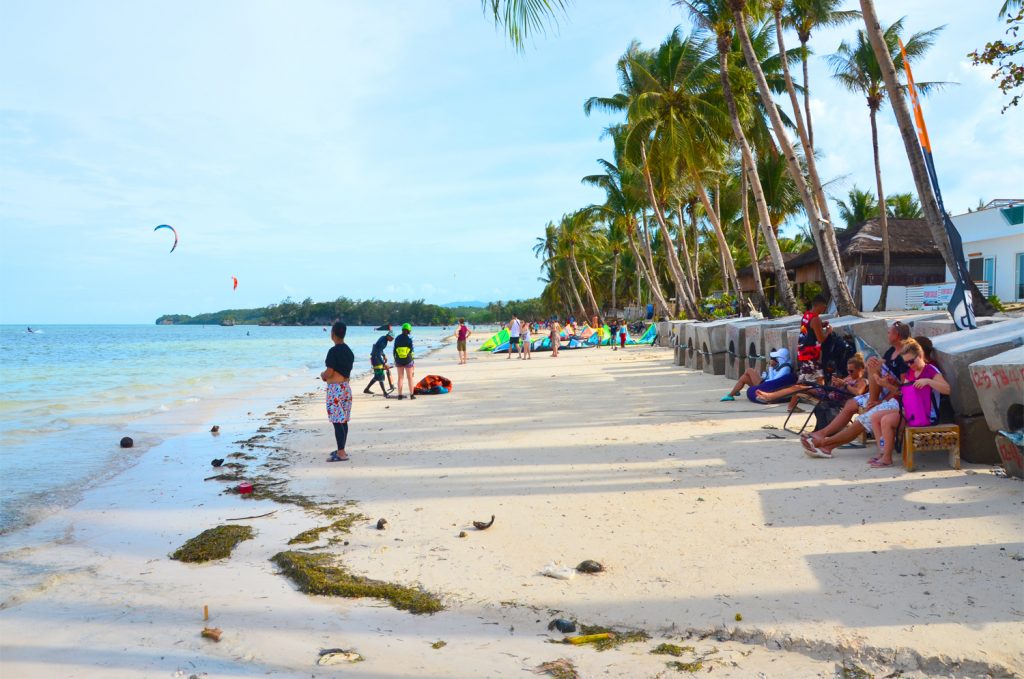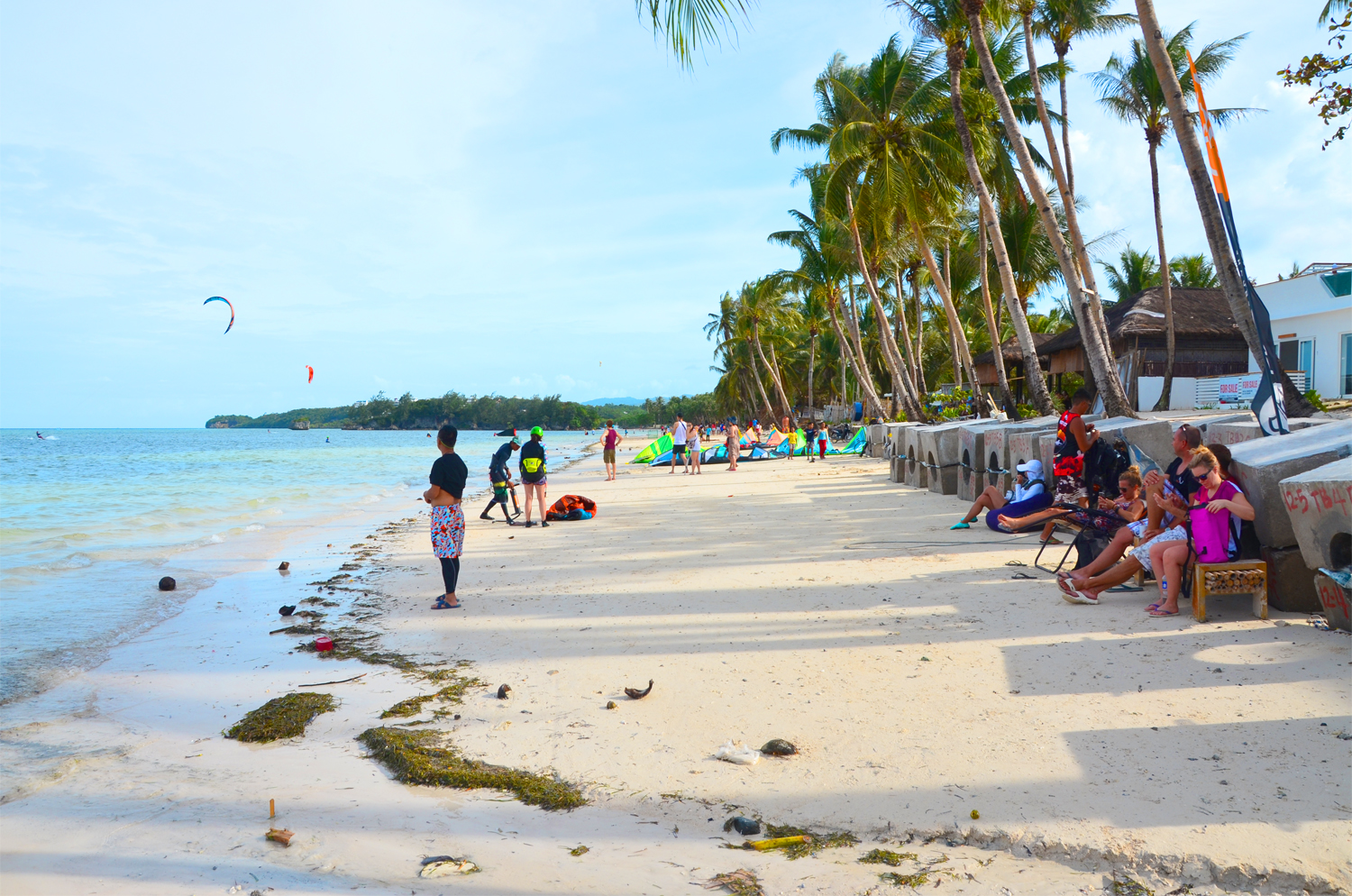 4. Diniwid Beach
Diniwid Beach is White Beach's nearest neighbour. It is a small beach just 3 minutes north of White Beach. This beach is very nice and with hills, cliffs and rocks surrounding it, this beach is entirely different to any other on the island.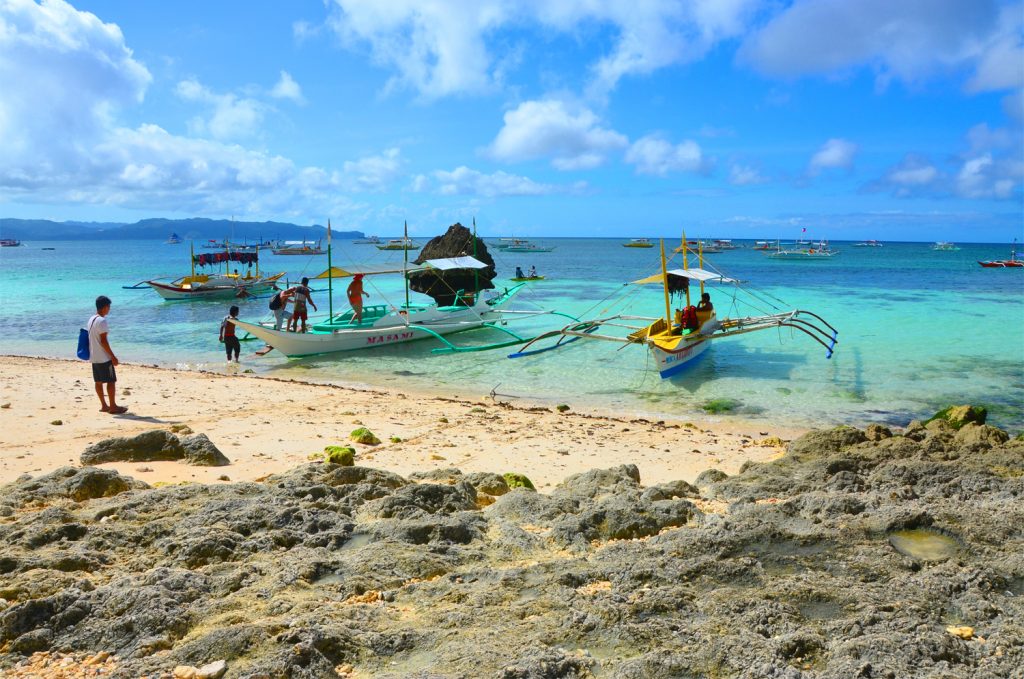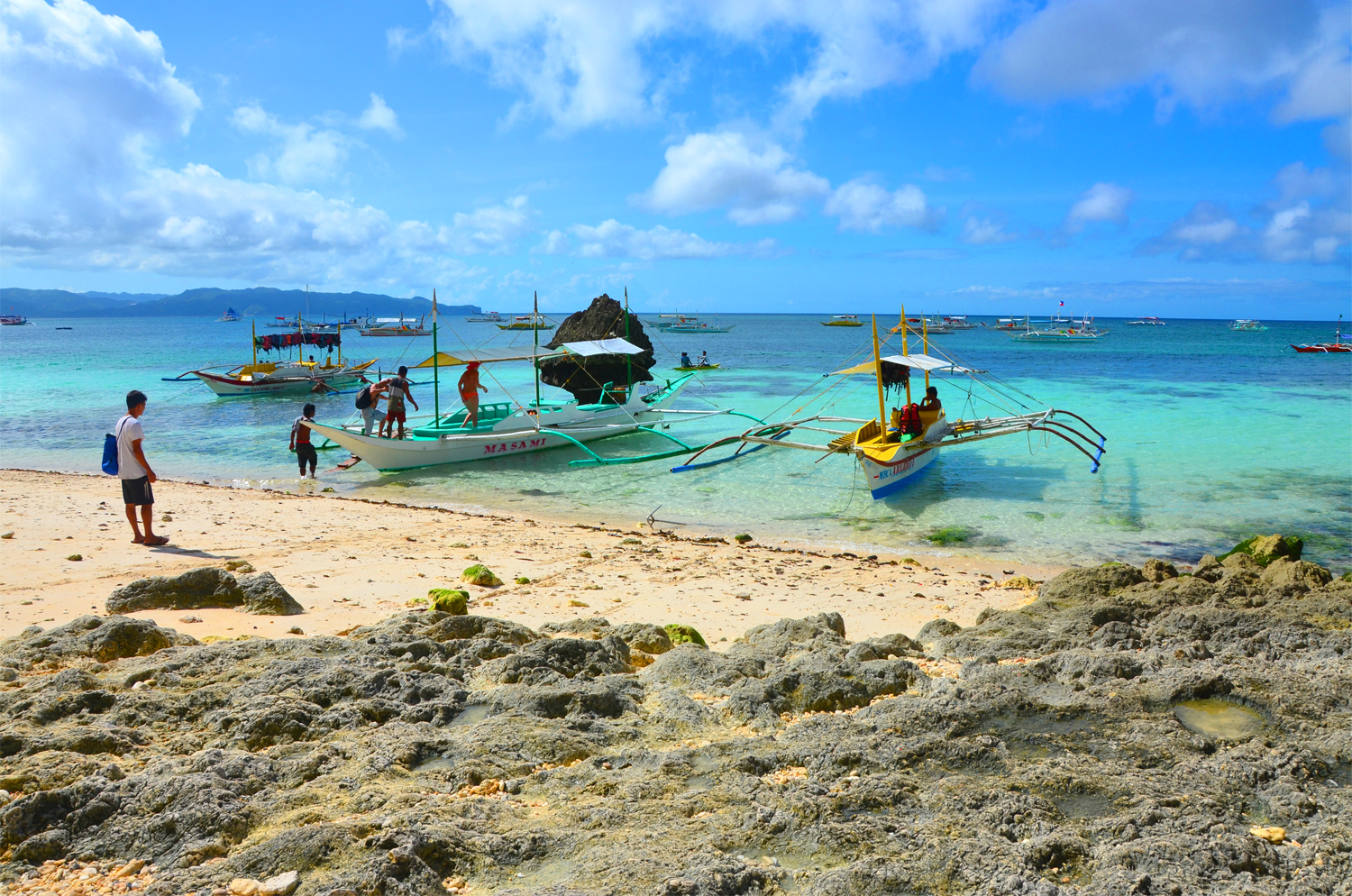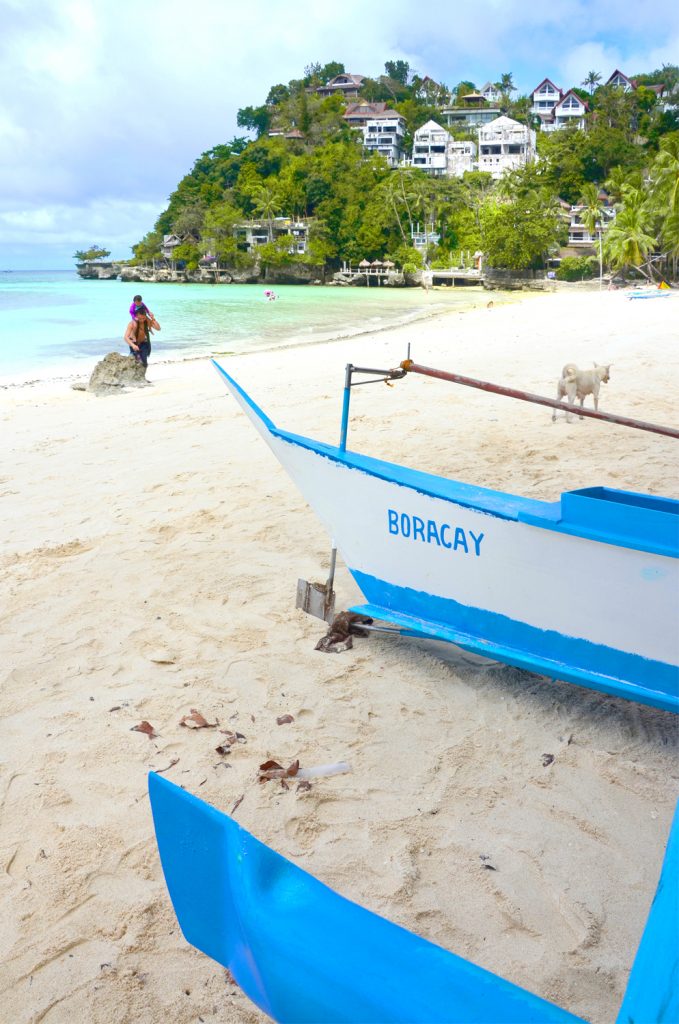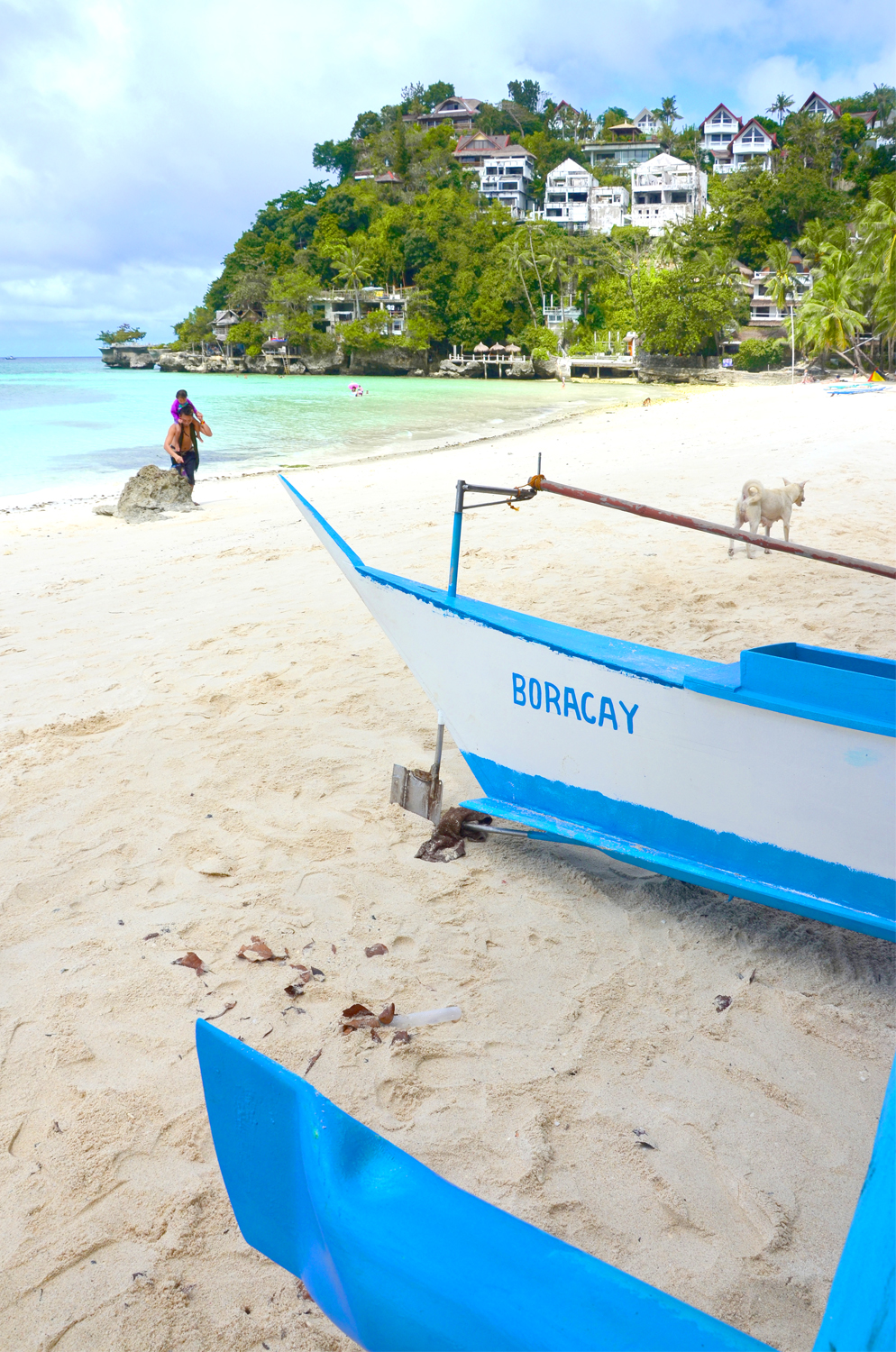 Conclusion
As you can see Boracay has many beaches that are worth a visit. We know that, you can find more of them there. But if you chose one of these in our list, you will be for sure satisfied.
And in case, that you like our article, feel free to share it with your friends. Have a nice day and enjoy new Boracay Island.
For more articles in Slovak, feel free to check our home page.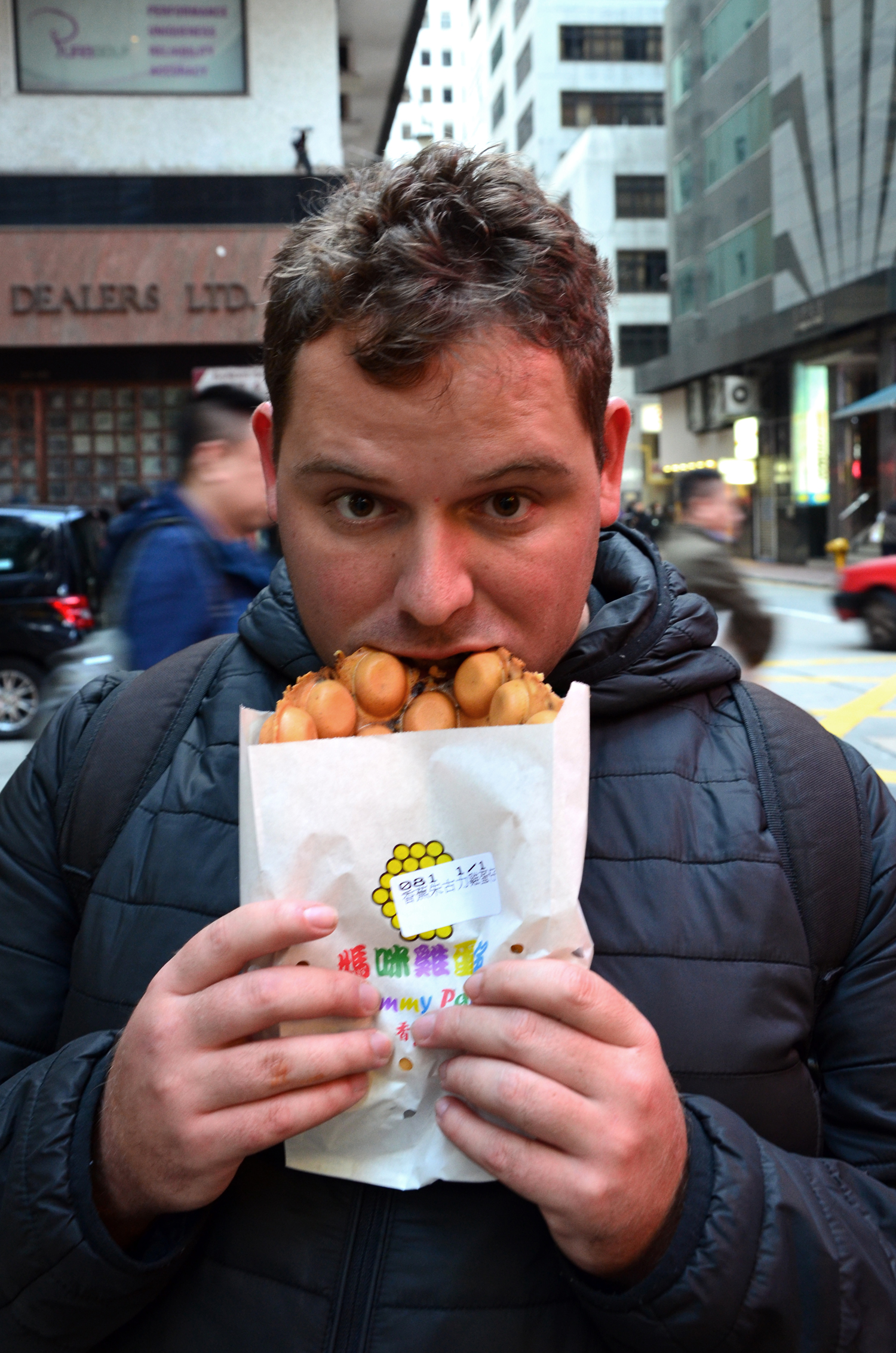 Cestovanie je moja vášeň a vášeň mojej priateľky, ktorá prepukla niekoľko rokov dozadu. Začalo to pomaly a teraz sa to nedá zastaviť. Ešte sa poriadne nevrátim z jedného výletu a už plánujem ďalší.
Venujem sa najmä plánovaniu ciest, hľadaniu leteniek a celkovo všetkému okolo cestovania.